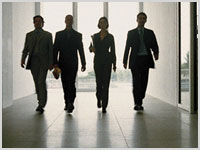 Pristine Logistics Infraprojects Pvt. Ltd. (PLIPL) is setting up a Mega Food Park at
Mansi, Khagaria
under this scheme of
Ministry of Food Processing Industries, Government of India
in consortium with leading food processors of the country. At Pristine Mega Food Park we provide state of the art infrastructure facilities for the food processing along the value chain from the farm to the market. We are developing infrastructure near the farm, transportation, logistics and centralized processing centers. With cluster based approach it will be demand-driven, pre-marketed and would facilitate food processing units to meet environmental, safety and social standards and spokes method having a Central Processing Centre (CPC), Primary Processing Centre (PPC) and Collection Centers (CC).
Our Consortium Members: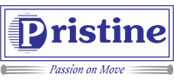 Pristine Logistics and Infraprojects Pvt. Ltd.:
The Company is led ably by a Group of Professionals from Logistics and Infrastructure Background. PLIPL is committed to fill in crucial gaps in logistics solutions, support services and infrastructure development. The Corporate Goal of PLIPL is to provide customized and efficient logistics solutions to the Client through a single window in the most cost effective manner. Promoter has set up an Inland Container Depot (ICD) at Kanpur (Panki), Uttar Pradesh. The ICD is operational since August, 2011 catering to the EXIM and domestic cargo movement through container trains as well as road. For more details visit:
www.pristinelogistics.com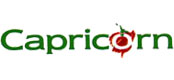 Capricorn Food Products India Ltd.:
Capricorn is one of the first companies to explore the potential of the fruit and vegetable processing industry in India. Capricorn Foods is an export oriented food processing company. It manufactures tropical fruit pulp/ purees and concentrates, Bulk Frozen, IQF Fruits and Vegetables as per customer requirements. Today Capricorn is manufacturing pulp/purees and concentrates of tropical fruits like Mango, Pineapple, Guava, Papaya, Pomegranate, Banana, etc. We also process vegetables, Gherkins, Peppers, Baby corn, Beans, Potatoes and Green Peas in frozen form.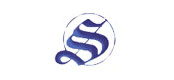 Sukhjit Starch and Chemicals Ltd.:
The company has experience over 66 years in Maize processing since its incorporation. The company has four manufacturing facilities i.e one at Phagwara in the state of Punjab, Gurplah (II.P.) Malda (W.B) and Nizamabad (A.P). The products of the company include Maize starch, modified starches, liquid glucose, dextrose, monohtydrate, dextroseanhydrous, sorbitol, Maize gluten and Maize oil cake etc.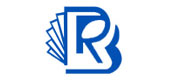 R.B. Commodities Private Limited :
The company has more than 50 years of experience in the food processing sector. The food processing operations of the company includes warehousing and trading of food grains. The company warehouses are dotted around in all the strategic locations throughout central and northern India.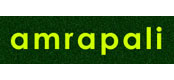 Amrapali Agro Foods Private Limited :
Amrapali Agro Foods is located in Hajipur industrial area, around 30 kms from the capital, Patna. This company has been manufacturing food products since the last 26 years. They have really excelled in the manufacturing the pulp and juice of the summer fruit "litchi" and are the highest processor of litchi in India and has supplied to the biggest brands in India namely Dabur kaytis etc.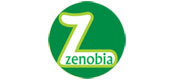 Zenobia Agro Private Limited :
The company has experience of 12 years in the food processing industry.The food processing unit existing since 2000 offers a wide range of quality processed products such as Gherkins, Tomatoes, Cherry Tomatoes, Chilli Peppers, and Onions. The company has clientele in Spain, Italy, France, Israel, Canada, USA etc. Contract farming initiatives of the company has resulted in processing of top quality product supplied by contract farmers which are processed at the facility using modern technology ensuring quality and hygiene throughout the production chain. The firm, with infrastructure and integrated operation is focused to deliver products from seed to shelf.
Our Consultant:
1. Grant Thornton:
Grant Thornton (GT) is one of the largest and independently owned and managed accounting and advisory firms with a presence in over 110 countries and a global turnover of more than $4 billion. The network has 600 offices worldwide with more than 35,000 professional associated with the firm. The firm has its presence at 10 locations in India.
Grant Thornton is currently the Project Management Agency (PMA) with the following
Ministries/Departments of the Central Government:
Ministry of Food Processing Industries, Government of India for implementation of the Mega Food Parks Scheme – Establishment of 10 Mega Food Parks with cumulative Grant of Rs 500 crores
Department of Industrial Policy and Promotion, Ministry of Commerce, Government of India for Recast Industrial Infrastructure Up-gradation Scheme (IIUS) – Cumulative Grant of Rs 450 crores
Department of Chemicals and Petrochemicals, Ministry of Chemicals and Fertilizer, Government of India for Setting up of Plastic Parks – Grant of Rs 80 crores
Empanelled as the PMA with the Ministry of Textiles, Government of India for implementation of Scheme for Integrated Textile Parks- Establishment of 21 Textile Parks with cumulative grant assistance of Rs.840 crores
Grant Thornton is also acting as the Project Management Consultant/ Advisors with the following state Governments for implementation of industrial infrastructure projects
Department of Industries and Commerce, Government of Haryana – 10 industrial infrastructure projects
Delhi State Industrial and Infrastructure Development Corporation, Government of Delhi – 3 Industrial infrastructure projects
Karnataka Council For Technological Up gradation, Government of Karnataka - 5 Cluster projects
ood Processing Sector Vision Document for Government of Haryana and Himachal Pradesh
2. Mariental India Pvt Ltd:
Mariental India Pvt Ltd (MIPL) is a technical, engineering and marketing consultancy company, incorporated in 1988 as an Indo-German Joint Venture to offer turnkey consultancy services in the field of Food Processing and Agro-based Industries which include Fruit, Vegetable and Potato Processing Complexes, Milk Processing, Cold Storages, Mineral Water Plants, Oleoresins and phytochemicals and Fermentation based industries. MIPL also undertakes detailed engineering of projects in the field of Pharmaceuticals, Cosmetics, Fine Chemicals, Alcoholic & Non Alcoholic Beverages, General Process Industries and Environmental Protection Systems etc.
In a span of last 30 years, MIPL have made a significant contribution in promoting Food Processing & Agro-based industries in India, having so far prepared as many as 60 Project Reports for prestigious public and private sector undertakings, and set up over 35 Projects, most of which have been 100% EOUs and compatible with similar world-class projects in their technical excellence.