Pristine Mega Food Park - Overview

With a comprehensive and cluster based concept, Pristine Mega Food Park is aimed at creating a single platform for farm to processing units and on to the consumer markets, through a network of collection centers and Primary Processing Centers. It develops an integrated food processing facility to minimize wastages arising due to lack of infrastructure and other facilities to provide facilities for efficient procurement of raw materials, better prices for the farmers to reduce their hardships, better quality products, effective supply chain system with vertical and horizontal linkages and more employment generation in the core and noncore sectors.

| | |
| --- | --- |
| | Mansi lies in the middle of the proposed Cluster - one of the highest - Maize, Fruits, Vegetables, Dairy, Livestock, Honey, etc - producing Clusters in the country |
| | |
| | World class facilitating infrastructure |
| | |
| | Adequate labor pool |
| | |
| | Stable and supportive political environment |
| | |
| | In-house Quality Control and R & D Centers besides Agro malls and Farmer Support Centers |
| | |
| | Abundant water & power supply |
| | |
| | Strong backward linkage with 10 PPCs & 40 CCs (Collection centers) |
| | |
| | Mansi is the most crucial Rail - Road Link between North - Eastern Bihar to rest of Bihar |
| | |
| | Supported by a Logistics Park / Inland Container Depot / Dry Port with a Rail Terminal adjoining the Mega Food Park |
| | |
Pristine Mega Food Park - Vision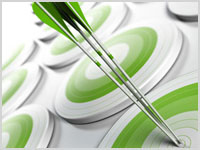 "To develop state of the art infrastructure facilities for food processing industries, we are committed for increased realization for farmers, creation of high quality processing infrastructure, reduction in wastage, capacity building of producers and processors and creation of an efficient supply chain along with significant direct and indirect employment generation."
Pristine Mega Food Park - Mission
"With the mission of model infrastructure for food processing industries, we will be one of the best mega food parks in India and facilitate entrepreneurs under single window architecture along the value chain from the farm to the market".
Pristine Mega Food Park - Objectives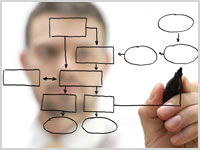 We aim to facilitate the establishment of a strong food processing industry backed by an efficient supply chain, which would include collection centers, primary processing centers and cold chain infrastructure. The food processing units, under the Scheme, would be located at a Central Processing Centre (CPC) with need based common infrastructure required for processing, packaging, environmental protection systems, quality control labs, trade facilitation centers, etc.
| | |
| --- | --- |
| | To prevent wastage of Farm Produce |
| | |
| | To encourage agro-entrepreneurship |
| | |
| | To dismantle multi-layered middlemen agencies in the existing supply chain |
| | |
| | Encourage Public-Private Partnership in agro industry |
| | |
| | To ensure better prices at the farm gate level |
| | |
| | To support farmers with readymade market as well as aggregation facilities for their produce |
| | |
| | To give a boost to the agro-led economy of the State of Bihar |
| | |
| | To cater to the rapidly developing market of Processed Food in Bihar as well as other states of the country |
Pristine Mega Food Park - Management
PLIPL was established to carry forward the common vision of three entrepreneurs who have set out to make a difference to the Logistics sector in India.
Indian Railways (1992 – 2000)

Indian Railway Traffic Services (IRTS) officer, served in various capacities in the department

CONCOR (2001 – 2005)

Area head of CONCOR in South India for close to 3 years
Head of CONCOR's two largest ICDs - Tughlakabad (Delhi) and Dadri for almost 2 years

Gateway Rail Freight (2006 – 2009)

COO & Head Strategy of Gateway Rail Freight Ltd. (GRFL) (subsidiary of Gateway Distriparks), responsible for strategy, planning, project development and rail operations
Achievements in GRFL during his tenure:-

Conceptualizing the business plan of GDL's foray into rail logistics
Conceptualizing and creating four ICDs within a period of 3 years
Creating a container rake fleet of 19 trains – the highest amongst all private sector operators
Building a pan – India customer base, Operating a fleet of 225 tractor – trailers, Building cutting edge IT systems for multi modal logistics
Taking the company, from zero to an annual turnover of Rs. 180 crores in a short period of 30 Months

Indian Railways (1992 – 2001)

Indian Railway Traffic Services (IRTS) officer
Area head for bulk logistics in Bokaro, Haldia, Talcher and Tatanagar (Jamshedpur)
Head of control and operations at various Railways Divisional HQs in South Eastern Railways

CONCOR (2001 – 2006)

Managed CONCOR's domestic container business
Headed CONCOR's largest ICD Tughlakabad (Delhi) and DCT, Okhla for almost 2 years

Gateway Rail Freight (2006 – 2009)

Senior VP and Head – ICD Businesses, responsible for sales and marketing, terminal management and cold chain logistics
Landmark achievements in GRFL during his tenure.:-

Conceptualizing the business Plan of GDL's foray in Container Rail Sector
Building a pan – India customer base, Sales and marketing of EXIM business, Building cutting edge IT systems for multi modal logistics
Establishing and managing all the terminals of GRFL, Management of GRFL's fleet of 225 tractor-trailers based in Mumbai, Gurgaon and Ludhiana
Building cutting edge IT systems for multi modal logistics

Experienced Ex Indian Railway Service of Engineers Cadre officer
Varied experience with Indian Railways at South Eastern Railway for 12 years at different locations in various capacities and 3 years with Rail Vikas Nigam Limited for Gauge Conversion, New lines, Doubling projects
Thereafter with private sector has developed 3 Rail linked ICDs at Gateway Rail Freight Ltd as Vice President and then development of 4 Private Freight Terminals cum ICDs at Kribhco Infrastructure Ltd as Executive Director
Vast projects experience of all sorts in different geographical locations
Civil Engineer from IIT Chennai

Professional entrepreneur
LLB from Faculty of Law Delhi University
Experience of more than two decades in infrastructure and logistics sector with rich overseas exposure
Expertise in land acquisition, licenses and liaising
Responsible for land acquisition, licenses, finance, administration and corporate affairs

Anand has over 14 years of experience spanning across Agri inputs sales, Procurement & Supply Chain of agro commodities and Government and Infrastructure advisory with focus on Economic and Cluster Development. Post his operational stints in Agri Input sales and Procurement & Supply Chain functions, he moved to Government & Infrastructure Advisory and has worked extensively with Central and State Governments, Multilateral Agencies, Industry Associations and Private Sector entities in devising and implementing Programmes and Schemes for development of agro and food processing infrastructure across value chain.

Anand brings a rich blend of industry and operational experience, advisory and project implementation. The assignments led by him involved Programme Management, Project Management, Knowledge Leadership and Policy Advocacy. In his previous experience, he had worked with Indo-American Hybrid Seeds (India) Pvt. Ltd, ITC Ltd. (Agri Business Division), IL&FS Ltd. and Grant Thornton India LLC. Anand is a graduate in Agriculture Science and holds PG Diploma in Agribusiness Management from National Institute of Agriculture Extension Management (a.k.a MANAGE), Hyderabad.
Pristine Mega Food Park - Team Structure