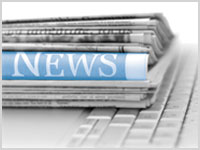 " NEW DELHI: UTI Capital has invested Rs 60 crore in Delhi-based startup Pristine Logistics & Infraprojects Pvt Ltd, which plans to set up inland container depots and private freight terminals under public-private partnership model of Indian Railways.

"The company has raised Rs 600 million in the first round of funding from India Infrastructure Development Fund, a private equity fund managed by UTI Capital," Pristine Logistics' director Rajnish Kumar said. SSKM Corporate Advisory Pvt Ltd was the financial advisor for the transaction.

The company, which is already operating an inland container depot in Kanpur, also plans to set up logistics parks in Ludhiana, Patna, Indore, Cuttack and Mansi in the next 18 months, he said.

Pristine Logistics has also received a grant from the Ministry of Food Processing Industry has to set up a mega food park at Khagaria in Bihar.

"We have lined up an investment of more than Rs 145 crore in the first phase in the mega food park project," said Kumar said, who co-founded the company about four years ago with Amit Kumar after both bureaucrats resigned from the Indian Railway Traffic Services (IRTS) to start their own enterprise.
Smt. Harsimrat Kaur Badal, Hon'ble Minister, Ministry of Food Processing Industries (MOFPI), Govt. of India, laid the Foundation Stone of Pristine Mega Food Park on 6th August, 2015
In addition to the Mega Food Park, Sh. Manoj Sinha, Hon'ble Minister of State, Railways, Govt. of India, laid the Foundation Stone of a Rail-linked Logistics Park / Private Freight Terminal being developed by PLIPL on an adjacent land parcel of approx. 30 acres
Received the first installment of first tranche of INR 5 crores from MoFPI.
Tender for development of Boundary wall, Internal Roads, PEB Warehouse and Gate Complex awarded and construction work in full swing.
Foundation Stone of Riverine Food & Feeds Pvt. Ltd. by Sh. Shyam Rajak, Hon'ble Minister, Department of Industries, Government of Bihar. The first unit in Pristine Mega Food Park and setting up a Poultry Feed Unit capacity of 10 TPH.
Investment of $25 million from the UK-based Commonwealth Development Corporation (CDC) in Pristine Logistics & Infraprojects Pvt. Ltd.