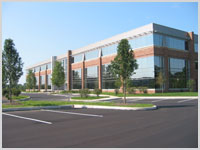 The Mega Food Parks Scheme (MFPS) of MOFPI has been envisaged to help in the creation of enabling infrastructure for food processing and a comprehensive "farm-to-plate" supply chain system. These Parks would be providing state-of-the-art infrastructure for food processing in the country on a pre-identified cluster basis. This is aimed at reducing wastages and ensuring value addition, especially in perishables like fruits and vegetables. MFPs will help in reviving the agricultural sector by increasing the returns to farmers, besides making processing more economically viable. It will also help create large employment opportunities particularly in the rural areas.
Pristine Logistics & Infraprojects Private Limited ("Pristine") along with six other SPV members is establishing a Mega Food Park in Khagaria, Bihar through an SPV. The land has already been allotted to Pristine by Bihar Industrial Area Development Authority ("BIADA"). SPV has obtained "In-principle Approval" from Ministry of Food Processing Industries (MoFPI), Govt. of India, for establishing the Mega Food Park.
CPC's, PPC's and CC's Facilities
Total 70 Acres of land has already being allotted by BIADA at Mansi, Khagaria for and it is supported by farm proximate Primary Processing Centers (PPC) and Collection Centers (CCs).
Enabling Basic Infrastructure
It include roads, drainage, water supply, electricity supply including captive power plant, effluent treatment plant, telecommunication lines, parking bay including traffic management system, weighbridges etc at the PPC and CPC level.
Non-Core Infrastructure
It consist of support infrastructure such as administrative buildings, training center including equipments, trade and display center, crèche, canteen, offices of service providers, labour and recreation facilities, marketing support system, etc.