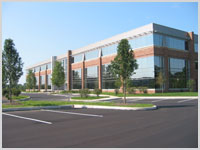 In last financial year 2012-13, Ministry of Food Processing Industries (MOFPI) has decided to continue the Mega Food Park Scheme (MFPS) during the 12
th
Five Year Plan period 2012-2017. The scheme has been designed on hub and spokes method having a Central Processing Centre (CPC), Primary Processing Centre (PPC) and Collection Centers (CC).
Pristine Logistics and Infraprojects Pvt. Ltd. (PLIPL) is setting up a Mega Food Park in 70 acres of land at Mansi, Khagaria under this scheme of Ministry of Food Processing Industries, Government of India in consortium with leading food processors of the country. We are committed to provide excellent infrastructure facilities for food processing across the value chain and bring farmers, retailers, processors and link agricultural production to market in a single platform in order to maximize value addition and minimise the wastage. It aims to facilitate the establishment of a strong food processing industry backed by an efficient supply chain, which would include collection centre, primary processing centers and cold chain infrastructure. The food processing units, under the Scheme, would be located at a Central Processing Centre (CPC) with need based common infrastructure required for processing, packaging, environmental protection systems, quality control labs, trade facilitation centers, etc.
At Pristine Mega Food Park we have a convenient business-worthy location, which is extremely well-connected, complete with primary infrastructure starting from electricity and water to labour. With adequate raw-material supply setup, cold-rooms for material storage and loss prevention and a central lab for testing food samples and we co-operates you on all local matters and provide you a plug and play option.